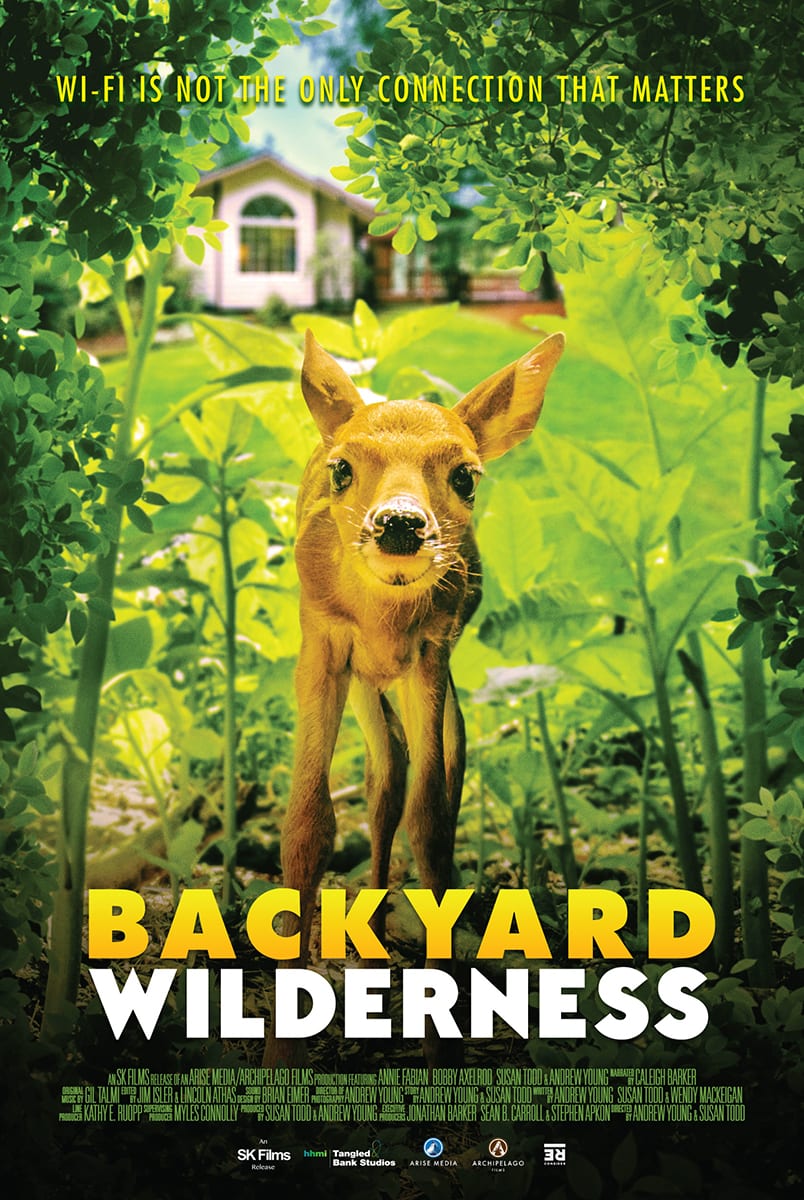 What Theatres Are Saying...
"The film is a magnificent leverage of the giant screen medium with educational power in its every aspect"
- Emlyn Koster, PhD, Raleigh, North Carolina
"The eye-catching marketing campaign helped SPARK CURIOSITY about the film!"
- Thom Benson, Tennessee Aquarium
Synopsis:
Backyard Wilderness will surprise and entertain viewers with the unexpected wonders of nature that are right under our noses—in our own backyards. Spanning a seasonal year around a suburban home, the film displays a stunning array of unique wildlife images and behavior—all captured by cameras mounted inside dens and nests, and moving along the forest floor and pond bottom, to reveal its inhabitants in rare and breathtaking intimacy. We follow Katie, a young girl, and her modern family living next to the woods who are blind to the real-life spectacle around them, absorbed by an array of electronic devices in their busy lives. Katie gradually discovers the intricate secrets that nature has hidden so close to her front door and we experience the joy she finds in her interactions with this new world. The film reminds us that Wi-Fi is not the only connection that matters and that sometimes in ordinary places, you can uncover extraordinary things that could transform you forever—you just need to step outside.
Backyard Wilderness fits into curriculums worldwide and all materials meet Next Generation Science Standards. Download the Educator's Guide and bring the wilderness into your classroom!
Status:
In Distribution
Release Date:
March 2018
Runtimes:
43 minutes, 22 minutes
Formats:
2D and 3D,
IMAX® Digital Dome, IMAX Laser,
DCI-compliant Digital,
DCI-compliant Laser,
Dome-customized 15/70,
Digital Dome
Available
languages:
English, Mandarin,
French (22min), Arabic,
Dutch, Castellano, Italian,
Spanish, Valencian
Starring:
Annie Fabian, Bobby Axelrod,
Susan Todd, Andrew Young
Narrated by:
Caleigh Barker
Directed by:
Andrew Young & Susan Todd
Website:
backyardwildernessfilm.com