Posted on May 31, 2019
London, UK – May 29, 2019 – BBC Studios are excited to announce that SK Films has been appointed as the theatrical distributor for Antarctica: Into the Unknown, BBC Earth's next IMAX®/Giant Screen film produced by the world renowned BBC Studios Natural History Unit. SK Films will distribute Antarctica in all formats.
"SK Films has an incredible track record of producing and distributing high quality giant screen films. They will bring a host of new ideas to this project, and we look forward to working with Wendy and her talented and energetic team to make Antarctica the stand-out giant screen release of 2021," explains Jonathan Williams, Executive Producer, BBC Earth.
Antarctica is an unknown, magical continent which is remote and hostile, beautiful and awe inspiring. It is thousands of miles away, but what happens here affects every single one of us. Antarctica: Into the Unknown will take audiences on an unforgettable journey of discovery, connection and hope. We are only just starting to understand and reveal Antarctica's secrets and the stories of the animals who survive and thrive there. The story of Antarctica itself  is that of global unity. It is the only place on earth where science and nature are put above everything else, with tangible conservation success stories.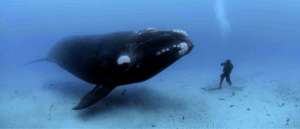 "We are thrilled to be working alongside the world-renowned and innovative team at BBC Earth,"
adds Wendy MacKeigan, CEO, SK Films. "BBC Earth is known for premium content that dazzles Giant Screen audiences, and with our focus on always creating high impact natural history, working with Jonathan and the BBC Earth team is a natural fit for us!"
The film will be accompanied by an international educational and marketing outreach campaign with the goal of uniting audiences globally to inspire change and encourage the next generation to take care of this planet we all call home.
---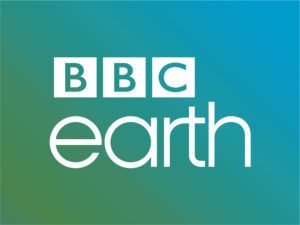 About BBC Earth:
BBC Earth is a global portfolio brand that invites audiences everywhere to engage with the wonders of our universe. We bring amazing premium content, television and experiences to the world, across multiple platforms including branded channels, live events, digital & social media, AR/VR, theatrical releases for cinema & giant screen films, and consumer products. We believe that celebrating and connecting with our world is more important than ever, across nature, science, space and the human race. Along with our partners we are continually innovating to find new stories and experiences to bring insight, enlightenment and fresh perspectives to inspire us to think and feel differently about our world. From the epic to the everyday, BBC Earth brings you face to face with heart-pounding action, mind-blowing ideas and the sheer wonder of being part of this amazing planet we call home. www.BBCEarth.com