Our Team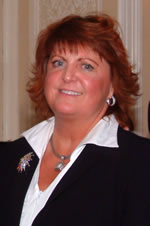 wmackeigan@skfilms.ca
EXT: 3031
Wendy MacKeigan
CEO
Wendy is one of Canada's most experienced and respected film executives with a strong creative, production, distribution and business background. She was a Co-Writer for Backyard Wilderness, which received five achievement awards from the Giant Screen Cinema Association (GSCA) in 2018 (including Best Film, Best Cinematography and Best Lifelong Learning), which is also being distributed by the award-winning team at SK Films. Wendy was a Co-Producer of and led the writing/research team behind the acclaimed IMAX®/Giant Screen film, Amazon Adventure – produced in partnership between SK Films and Tangled Bank Studios of the Howard Hughes Medical Institute (HHMI), which also, in 2017, received five achievement awards from the GSCA (including Best Film, Best Cinematography and Best Lifelong Learning).
She also Co-Executive Produced and Co-Wrote the worldwide audience and critical hit Flight of the Butterflies, which for the first time in GSCA history had a "Clean Sweep" of all their achievement awards in 2013. Wendy was Executive Producer and Co-Writer for Volcanoes: The Fires of Creation, which was awarded the Advanced Imaging Society's Lumiere Award for Best 3D Documentary in 2019, and was the Producer of the award-winning eco-adventure TV series, The Water Brothers, broadcast in over 45 countries.
Prior to joining SK, Wendy managed the national film production and development investment programs for Astral Media (now Bell Media) as the Chair and CEO of the H.G. Fund. During her tenure, she participated in a wide range of successful feature films and English and French language television programs, working closely with Canada's top directors, writers, producers, distributors, broadcasters and film financiers, including provincial, federal and international film funding agencies. Wendy also pioneered the development of programs to support digital media.
Wendy previously worked for leading animation production and distribution company Nelvana (now part of Corus Entertainment). She capped a distinguished career in government as a founding executive of the Ontario Film Development Corporation (now Ontario Creates), pioneering many new financial and tax credit programs and ground-breaking economic studies for the industry.
Wendy was Chair of Women in Film and Television Toronto and for four years oversaw its significant growth with the launch of critical training and business education programs. She has also served on numerous other boards and committees, including with the Toronto International Film Festival, the Directors Guild of Canada, the Banff Television Festival, Cinematheque Ontario, the Canadian Film Centre and the Toronto Film Advisory Board.
tmifflin@skfilms.ca
EXT: 3032
Tyler Mifflin
Managing Director / Producer
Tyler began working for SK Films after graduating from the University of British Columbia, with a major in film production in 2008. He is an integral part of the team at SK, having produced, directed, shot (in over 30 countries) and co-hosted 4 seasons of the award-winning eco-adventure documentary TV series, The Water Brothers, which explores the world's biggest environmental challenges and how we can overcome them. Tyler has also shot and produced a number of behind-the-scenes videos for various IMAX and Giant Screen projects. He and his brother Alex developed the Quench app that connects users with free tap water on the go, and the award-winning Dive Deeper interactive digital media project and are passionate about utilizing digital media to educate, inspire and engage audiences about the natural world. Tyler is an avid world traveler, scuba diver, drummer, environmentalist and science communicator.
ahawtin@skfilms.ca
EXT: 3033
Amber Hawtin
Vice President of Sales & Marketing
For nearly 10 years Amber has been a highly valued member of the SK team and the Giant Screen community. Excellence, creativity and fun are her trademarks as the VP of Sales and Marketing, which is shown in her innovative, award-winning work, including the recent campaign for Amazon Adventure and Flight of the Butterflies which won SK the Giant Screen Cinema Industry's award for Best Marketing by a Distributor. She oversees and develops all of the marketing and distribution plans for SK's IMAX/Giant Screen films as well as The Water Brothers TV series. With her strong sales background, she has been very successful in leasing SK's library of films to many prestigious institutions around the world, such as the Smithsonian Institution, The American Museum of Natural History, The Canadian Museum of Civilization, Science Museum of London and the California Science Center, to name only a few. Amber also works closely with in-house and outside contractors in the creation of digital media assets and extensive educational programs to support and leverage SK's productions.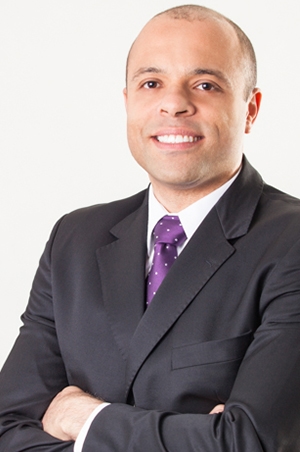 lsilva@skfilms.ca
EXT: 3035
Leonardo Silva
Vice President of Finance & Business Affairs
Leonardo has more than 8 years of experience working in corporate finance and investments. Prior to SK Films, he managed the overhead budget for Canada at AB InBev and at Arktos Capital he was responsible for investment allocation in Brazil and the US. He started his career at Credit Suisse working with strategic projects for cost reduction in asset management and investment banking.
At SK Films, Leonardo works closely with clients, investors, producers, government bodies and other stakeholders to ensure that all projects are managed effectively. SK's mission to inspire through educational IMAX and Giant Screen films, and other mediums, compliments Leonardo's personal goal to thrive within a company promoting positive change and responsible business practices.
Leonardo holds an MBA from Schulich School of Business, B.Sc. in Mechanical Engineering at UNICAMP and extension in valuation at NYU Stern School of Business. Outside of SK, he is passionate about car racing, attending Formula 1 and Indycar events around the world and even competing as an amateur race driver in Canada and Brazil.
amifflin@skfilms.ca
EXT: 3036
Alex Mifflin
Director of Development
Alex is an award-winning writer and TV show host who has interviewed many of the world's top environmental and scientific experts for The Water Brothers, a documentary television series he created along with his brother. They won the coveted BBC Earth Panda Award for Best Newcomers at Wildscreen after the first season, and in their third season were honoured with the Best TV Series award at the prestigious Blue Ocean Film Festival. Alex graduated from Dalhousie University and the University of King's College with a degree in International Development and Environmental Science. He joined SK Films in 2008 to manage research needs for various projects in development. He has a background and keen interest in environmental issues and provides research and script consultation for all of SK's projects. His work on these projects – especially The Water Brothers, on which he has been the lead researcher and writer – has allowed him to combine his interest in science, the environment and film to explain how humans can harmonize our relationship with the natural world and help raise awareness and dynamically educate the public about environmental issues.
agarcia@skfilms.ca
EXT: 3037
Andrea Garcia
Manager, Film Distribution Support & Operations
Andrea was born and raised in Costa Rica and has over 10 years experience as a Producer and Assistant Director in advertising and audiovisual projects for both Latin American and European markets.
After her initial involvement in the Giant Screen industry in Montreal, Andrea joined SK Films in 2015 and has thrived within our company and the industry. She works closely with theatres and museums, ensuring they have all assets required for exhibition and that all reporting from clients is accurate and timely. Andrea also assists the SK team in numerous special projects, including research and production support. Speaking Spanish, English, Portuguese, and Italian, her language skills are a tremendous asset for the company.
A persistent passion for the natural world and diversity of skills, combined with a goal-driven attitude, are central to what Andrea brings to the SK family.
thines@skfilms.ca
EXT: 3040
Tory Hines
Marketing Manager
Tory began working for SK Films in 2017 as a Marketing Consultant for Amazon Adventure and quickly fell in love with the fast-paced and demanding world of Giant Screen filmmaking and distribution, and in due course joined the company as a key member of the marketing and communications team. Her previous professional background was rooted in the fashion industry, based in New York and London, and she has made the transition to this industry seamlessly. Her diverse, global experience has provided her with a unique skill set in marketing strategy and brand management and it's this distinct perspective that she brings to every new project she takes on.
Tory is a graduate of The University of Western Ontario with a BA in Media, Information and Technoculture and holds a Certificate in Marketing Management from NYU. She is even a Certified Wedding Planner, so SK's events are about to get a lot more exciting!
sblake@skfilms.ca
EXT: 3039
Samantha Blake
Digital Content Editor / Special Projects Coordinator
Sam first started working at SK right out of Ryerson University, where she graduated with honours from the Media Production program, as a researcher and behind-the-scenes video editor for Amazon Adventure, and as an assistant and trailer editor for the fourth season of SK's acclaimed eco-documentary series, The Water Brothers.
Having always been interested in the natural world around her, and its conservation, Sam's passion grew for creating informative and entertaining content on the Giant Screen to inspire curious audiences around the world. Her video editing skills led her to cut 22-25 minute versions of Amazon Adventure, Backyard Wilderness and Volcanoes as well as editing all trailers for the latter two films. 
Bringing a strong artistic eye to the team, Sam has designed marketing materials – including extensive social media campaigns, sales sheets and educational documents – for all of SK's most recent projects. Sam is always looking to learn new things and with her hard-working and driven attitude she is a valuable part of the SK team.
Nathan Cohen
Post Production Consultant
Nathan is an experienced Post Production Supervisor in the Giant Screen industry. He has held various post production roles on several Giant Screen films including Post Production Coordinator for the multiple award-winning Amazon Adventure, Post Production Supervisor for the multiple award-winning Backyard Wilderness, Post Production Supervisor for the award-winning Volcanoes: The Fires of Creation (Lumiere Award for Best 3D Documentary 2019), and Digital Intermediate Supervisor for Turtle Odyssey.
He previously worked for SK Films for 8 years in a number of diverse roles including Production Manager and Videographer for The Water Brothers, an award-winning eco-adventure TV series, and was instrumental in the development of the mobile app Quench and interactive learning portal Dive Deeper. Nathan is a graduate of Ryerson University's Radio and Television Arts School of Media.
SK Films is pleased that Nathan will continue his productive relationship with SK as a Post Production Consultant.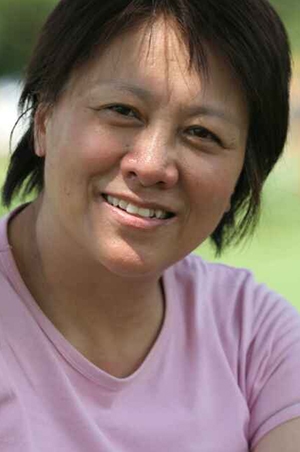 Huang Ke
Sales Agent, Asia-Pacific
Huang Ke has been involved in the Giant Screen cinema business for almost 30 years, starting as Communication Co-ordinator and moved up to Vice President, Theatre Marketing and Operations Asia-Pacific at IMAX Corporation.
In 2000, before leaving IMAX in 2016, Huang Ke set up their China Representative Office in Shanghai and helped the Shanghai Science and Technology Museum successfully launch the first venue to have two IMAX theatres under one roof. Since then she has trained theatre management staff and supported theatre openings in over 20 institutions in Asia.
Huang Ke is highly regarded among her clients in China who represent the top science and technology institutions and museums in the country from Beijing, Shanghai and Guangzhou to name a few. She also works with theatres in Hong Kong, Taiwan, Singapore, Japan and Korea.
For the last decade, Huang Ke has been SK's sales representative for mainland China, Hong Kong and Taiwan. She has successfully distributed SK's titles including Straight Up, Bugs!, Flight of Butterflies, Amazon Adventure, Backyard Wilderness and is excited to be working on SK's latest projects.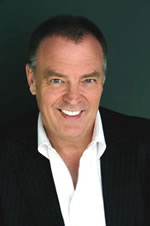 In Loving Memory of Jonathan Barker
With over three decades of award-winning film and television experience, Jonathan was a world leader in 3D film production and distribution, specializing in IMAX®/Giant Screen films that combine human drama and natural history discoveries, like Amazon Adventure, based on the compelling true story of Henry Bates who risked his life for science in the Amazon and the award-winning Flight of the Butterflies starring Gordon Pinsent (Away from Her).
A former actor, theatre producer, lead singer of an R & B band, entertainment lawyer, government and corporate film executive turned independent producer, Jonathan brought a broad perspective and passion to his work.
In addition to Flight of the Butterflies – winner of every major award from the Giant Screen Cinema Association as well as Best Immersive 3D/Large Format Film at the Jackson Hole Wildlife Film Festival – some of his outstanding productions included the Oscar® shortlisted IMAX 3D film, Bugs!, one of the most successful Giant Screen films of the past dozen years. Through these projects Jonathan worked successfully with some most important and recognizable organizations dedicated to science literacy and understanding the natural world, such as Tangled Bank Studios (a division of The Howard Hughes Medical Institute), the U.S. Government's National Science Foundation, the Gordon and Betty Moore Foundation and the Smithsonian Institution. Jonathan was also Executive Producer of SK's award-winning eco-adventure series, The Water Brothers which is currently airing its 4th season and is broadcast around the world.
Jonathan was President and Co-CEO of Shaftesbury Films for over 12 years, where he was jointly responsible for the company's phenomenal transformation and growth from a small feature film company into one of Canada's leading and most successful television production companies.
Prior to creating SK Films, together with IMAX Corporation co-founder Robert Kerr, Jonathan began his passion for Giant Screen films during his tenure running the worldwide film business at IMAX, where he developed the blockbuster IMAX 3D film T-Rex, oversaw the production and distribution of a number of the IMAX space films, David Attenborough's Survival Island and the hugely successful 3D film Into the Deep.
Jonathan was previously Senior Vice President, Business and Legal Affairs for Cinexus Group (owners of Panavision Canada and C/FP) and CEO of the Ontario Film Development Corporation (now OMDC). He began his career as an entertainment lawyer and as a member of the bars of Ontario and California. He has served on numerous boards and advisory committees, was a founding Director of the Giant Screen Cinema Association, and was a Director of Film Ontario.