Our Team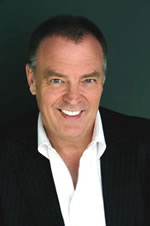 jbarker@skfilms.ca
EXT: 3031
Jonathan Barker
President & CEO
With over three decades of award winning film and television experience, Jonathan is a world leader in 3D film production and distribution, specializing in IMAX®/Giant Screen films, that combine human drama and natural history discoveries like his most recent hit Flight of the Butterflies 3D starring Gordon Pinsent (Away from Her). He is currently in post-production on his next epic adventure movie, Amazon Adventure based on the compelling true story of Henry Bates who risked his life in the perilous Amazon to achieve his dream.
A former actor, theatre producer, lead singer of an R & B band, entertainment lawyer, government and corporate film executive turned independent producer, Jonathan brings a broad perspective and passion to his work.
In addition to Flight of the Butterflies 3D – winner of every major award from the Giant Screen Cinema Association as well as Best Immersive 3D/Large Format film at the Jackson Hole Wildlife Film Festival – some of his outstanding productions include the Oscar® shortlisted IMAX® 3D film, Bugs!, one of the most successful Giant Screen films of the past dozen years, and, currently in post-production, Amazon Adventure, a collaboration with Tangled Bank Studios (a division of The Howard Hughes Medical Institute), with major funding from the U.S. Government's National Science Foundation and the Gordon and Betty Moore Foundation. He is also developing Spirits of the Northwest Passage, a major film for Canada's 150th anniversary celebration. Jonathan is also Executive Producer of SK's award-winning eco-adventure series, The Water Brothers which is currently airing its 4th season and is broadcast around the world, including on Participant Media's PIVOT TV in the United States.
Jonathan was President and Co-CEO of Shaftesbury Films for over twelve years, where he was jointly responsible for the company's phenomenal transformation and growth from a small feature film company into one of Canada's leading and most successful television production companies.
Prior to creating SK Films, Jonathan developed his passion for Giant Screen films during his tenure running the worldwide film business at IMAX® Corporation, where he developed the blockbuster IMAX® 3D film T-Rex, oversaw the production and distribution of a number of the IMAX® space films, David Attenborough's Survival Island and the hugely successful 3D film Into the Deep. SK Films was co-founded by Jonathan and IMAX® co-founder Robert Kerr.
Jonathan was also Senior Vice President, Business and Legal Affairs for Cinexus Group (owners of Panavision Canada and C/FP) and CEO of the Ontario Film Development Corporation (now OMDC). He began his career as an entertainment lawyer and as a member of the bars of Ontario and California. He has served on numerous boards and advisory committees, is a founding Director of the Giant Screen Cinema Association, and is a Director of Film Ontario.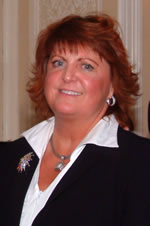 wmackeigan@skfilms.ca
EXT: 3032
Wendy MacKeigan
Executive Vice President
Wendy is one of Canada's most experienced and respected film executives with both a strong creative and business background. She is a principal of SK and oversees creative development for the company. She led the writing team for SK's next major IMAX®/Giant Screen production, Amazon Adventure in partnership with Tangled Bank Studios, a division of the Howard Hughes Medical Institute. She co-wrote the worldwide audience and critical hit Flight of the Butterflies 3D, was Senior Story Editor on the award-winning IMAX®/Giant Screen film, Journey to Mecca: In the footsteps of Ibn Battuta and is the Producer of the award-winning eco-adventure series, The Water Brothers, broadcast in over 45 countries, including on Participant Media's PIVOT TV in the United States.
Prior to joining SK Films, Wendy managed the national film production and development investment programs for Astral Media (now Bell Media) as the Chair and CEO of The Harold Greenberg Fund. During her eleven year tenure, she participated in a wide range of successful feature films and English and French language television programs, working closely with Canada's top directors, writers, producers, distributors, broadcasters and film financiers, including provincial, federal and international film funding agencies. Wendy also pioneered the development of programs to support digital media in Canada.
Wendy previously worked for leading animation production and distribution company Nelvana (now part of Corus Entertainment). She capped a distinguished career in government as a founding executive of the Ontario Film Development Corporation (now OMDC), pioneering many new financial and tax credit programs and ground-breaking economic studies for the industry.
Wendy was Chair of Women in Film and Television Toronto and for four years oversaw its significant growth with the launch of critical training and business education programs. She has also served on numerous other Boards and Committees, including with the Toronto International Film Festival, the Directors Guild of Canada, the Banff Television Festival, Cinematheque Ontario, the Canadian Film Centre and the Toronto Film Advisory Board.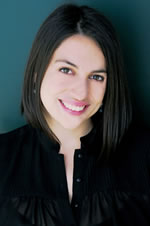 ahawtin@skfilms.ca
EXT: 3033
Amber Hawtin
Director of Sales and Marketing
Amber is in her ninth year as a highly valued member of the SK team and the Giant Screen community. Excellence, creativity and fun are her trademarks as the Director of Sales and Marketing, which is shown in her innovative, award winning work, including the recent campaign for Flight of the Butterflies 3D which won SK the Giant Screen Cinema Industry's award for Best Marketing by a Distributor. She oversees and develops all of the marketing and distribution plans for SK's IMAX®/Giant Screen films as well as The Water Brothers TV series. With her strong sales background, she has been very successful in leasing SK's library of films to many prestigious institutions around the world, such as the Smithsonian Institution, The American Museum of Natural History, The Canadian Museum of Civilization, Science Museum of London and the California Science Center, to name only a few. Amber also works closely with in-house and outside contractors in the creation of digital media assets and extensive educational programs to support and leverage SK's productions.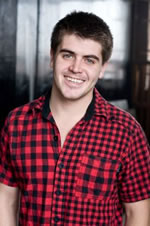 tmifflin@skfilms.ca
EXT: 3035
Tyler Mifflin
Director/Producer/On-Air Host
Tyler is an award-winning director and TV show host, winning the prestigious BBC Earth Panda award for Best Newcomer for his work on his television series The Water Brothers, now airing its fourth season and which Tyler directs, co-hosts and co-produces. A graduate of the University of British Columbia with a major in film production, he began his career at SK filming research expeditions and promotional material for SK projects. Tyler excels as a videographer and director and applies these skills to his work on The Water Brothers series that he created along with his brother. Tyler never travels without his camera and has filmed projects in over 30 countries around the world. From the top of mountains to the depth of our oceans, there is no place he won't venture in search of great stories. His keen eye and attention to detail make him an invaluable member of SK Films and The Water Brothers. He has a passion for nature and a strong desire to incorporate all forms of media to create high quality, multi-platform projects. He has been instrumental in creating digital media programs for SK, especially the Quench app and "Dive Deeper", an interactive learning portal that expands on the topics covered in The Water Brothers.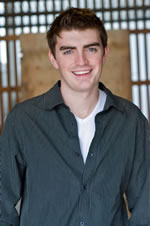 amifflin@skfilms.ca
EXT: 3036
Alex Mifflin
Writer/Director/On-Air Host
Alex is an award-winning writer and TV show host who has interviewed and bonded with many of the world's top environmental and scientific experts for The Water Brothers, a documentary television series he created along with his brother. He most recently won the prestigious BBC Earth Panda award for Best Newcomer for his work on the series, which is now airing its fourth season. Alex graduated from Dalhousie University and the University of King's College with a degree in International Development and Environmental Science. Alex joined SK Films in 2008 to manage research needs for various projects in development. He has a background and keen interest in environmental issues and provides research and script consultation for all of SK's projects. His work on these projects – especially The Water Brothers, on which he has been the lead researcher and writer – has allowed him to combine his interest in science, the environment and film to explain how humans can harmonize our relationship with the natural world and help raise awareness and dynamically educate the public about environmental issues.